ON-DEMAND WEBINAR
Robotic Process Automation in the Revenue Cycle Process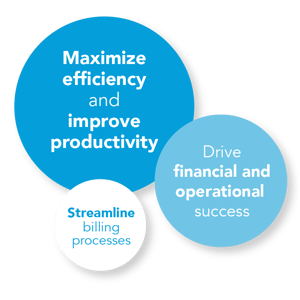 Efficiency. Innovation. Optimization.
Robotic Process Automation (RPA) uses robots to emulate human interactions with digital systems and software, and can ensure important billing processes are completed consistently and accurately.

Watch this webinar to learn how RPA can be implemented in revenue cycle management processes to automate and improve efficiencies and workflows, helping your organization see cost savings across the board.
Improve your bottom line by enhancing productivity and workflows
Streamline manual, repetitive tasks, and reduce costs related to human error
Enable staff to work on more meaningful tasks
Healthcare
that is Open,
for Everyone.
It's Possible.